We are delighted that HILOTHERAPY® has received recognition as a key component of clinical medicine. See here for statements from prominent doctors.
From the specialist field of dermatology
Dr. Michael Weidmann 
Specialist of dermatology, allergology and phlebology 
Klinik am Forsterpark, Augsburg 
In dermatological practice, cooling applied following interventions such as mesotherapy, lipolysis, peeling, fractional laser resurfacing, application of filters and surgical procedures is generally not standardised as part of care. With the use of very powerful anaesthetic creams that are administered in modern clinics, patients may even suffer from frostbite due to ice pack use in individual cases as patients simply do not notice anything unusual. Furthermore, the cooling application period is often too short and, as a result, extensive swelling may occur as a consequence of procedures such as lipolysis. The Hilotherapy device allows for exact values to be set for application temperature and duration and with it, we have become the first company to bring a standardised cooling method to the market. For dermatology patients, a temperature of 15°C has proven to be the most beneficial. Using the device, we have been able to reduce the rate of complications in our clinic and, in some cases, significantly speed up the healing process. Using applicators and cuffs that are anatomically adapted to each individual, patients experience the highest levels of comfort. We have only received positive feedback from the treatments. From our standpoint, we cannot fault the Hilotherapy approach and would recommend it to all.
Specialist field of Oral and Maxillofacial Surgery
Einsatz der HILOTHERAPY® besonders in der Implantologie, bei Umstellungsosteotomien sowie der Entfernung von Weisheitszähnen
Prof. Dr. Dr. Dr. h. c. Konrad Wangerin
Clinic of Maxillofacial and Reconstructive Surgery,
Paracelsus-Krankenhaus Ruit 
"At our hospital for oral and maxillofacial plastic surgery, we have several Hilotherapy devices that are in constant use. Particularly following bimaxillary realignment osteotomy procedures, Hilotherapy® allows us to achieve astonishing results in terms of preventing both swelling and pain. It would now be unthinkable for us to go without these devices for use following both minor and major interventions, if nothing else due to the excellent acceptance of the treatment by patients and the growing demand by patient for application of Hilotherapy during post-operative recovery." 
Dres. Beck, Birkenhagen, Peters und Partner
Practice and Clinic of Oral and Facial Surgery, Böblingen 
"As doctors applying Hilotherapy from its very beginnings, we use the system to treat our patients following maxillofacial surgery (surgery to the jaw). We use Hilotherapy straight after the surgical treatment, for a period of 1-2 hours. Since the HILOTHERM HomeCare device has been available, we even send our patients home with the device for use for a period of between 3 – 4 days so that they can continue treatment there. The results speak for themselves. Our patients are predominantly free of swelling and bruising even following surgeries such as wisdom tooth extraction and implantation. The healing process is accelerated significantly, coupled with a reduction in post-operative pain, which is why our patients hardly need to take painkillers." 
Dr. Dr. Wolfgang Kater
Clinic of Oral and Maxillofacial surgery, Bad Homburg 
"Our five Hilotherapy devices have been proving their worth for years now: reduced post-operative swelling, reduced intake of painkillers, shorter recover times, and high rates of acceptance by our patients have made the Hilotherapy device indispensable as a supportive therapy for our dysgnathia patients." 
Priv. Doz. Dr. Dr. Josip S. Bill
Oral and maxillofacial surgery, aesthetic surgeries, implantology, Würzburg 
"Since its introduction at our clinic, Hilotherapy has been amongst the standard treatments applied during post-operative physiotherapy and is reported by patients as being comfortable as well as promoting recovery. From a therapeutic perspective, we can observe a clear reduction in the post-operative swelling interval and a significant reduction in post-operative pain, which is also reflected in a clearly reduced patient need for post-operative analgesics and anti-inflammatory medication." 
Dr. Dr. Holger Bettinger, Dr. Dr. Kay-Uwe Feller Dr. Dr. Ullrich Otte
Clinic of Oral and Maxillofacial Surgery, Plastic Surgery, Coburg 
"We regularly use the Hilotherapy device for cases of dento-alveolar surgery (wisdom tooth extraction, root-end surgery, implants, etc.) and trauma surgeries (fractures) using the complete face mask. In the case of eyelid surgery, we have had success in using the "Zorro mask". The results are both clear and convincing: a significant reduction in swelling and haematoma (bleeding) following surgery."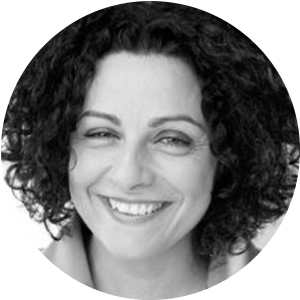 Dr. Jihan Mohasseb
Clinic for Oral and Maxillofacial Surgery and Plastic Surgery, 
Evangelical Hospital [Evangelisches Krankenhaus], Hattingen 
"We have been using Hilotherapy for a long time now in my clinic for post-operative cooling. Patients report their experiences of this method as being extremely comfortable. At the same time, swelling and haematoma are reduced and recovery times are markedly shorter." 
Dr. Dr. Christiane Gutsche
Kliniken der Landeshauptstadt Düsseldorf, 
Oral and Maxillofacial Surgery, Plastic and Aesthetic Surgery 
"We have been working with Hilotherapy for the past 3 years now. For both in-patient and out-patient procedures, patients are treated with the system following the surgery for 72 hours at 18°C. The high rates of patient satisfaction confirm our approach." 
Specialist field of Orthopaedics, Trauma Surgery
Einsatz der HILOTHERAPY® nach rekonstruktiven, arthroskopischen Eingriffen wie Hüftarthroskopien, Rotatorenmanschetten-Rekonstruktionen, Kreuzbandplastiken usw.
Dr. med. Konrad Körsmeier
Specialist in Orthopaedics and Advanced Trauma Surgery, 
Head Consultant of the Grönemeyer Klinik / Senior Consultant at the Klinik Essen 
"As a proven specialist clinic for minimally-invasive joint surgery, achieving the fastest possible rehabilitation of our patients is one of our main priorities. For this reason, local cryotherapy applied immediately following surgery has taken on an important role in our clinic. We have been applying cryotherapy with HILOTHERM for around one year now. Rehabilitation times that are already kept relatively short through use of minimally-invasive surgical techniques have been further improved by Hilotherapy. It offers the significant advantage over other solutions (such as ice packs) of a constant temperature, even when dressings are in place, ensuring patient comfort and freeing up time for care staff. Particularly in cases of more extensive, reconstructive, arthroscopic procedures such as hip arthroscopy, rotator cuff reconstructions, anterior cruciate ligament reconstructions etc., the different specially-designed cooling cuffs can be applied precisely to virtually any joints making it possible to effectively apply cold to the area. One of the most common interventions in our clinic is hip joint arthroscopy. This complex surgery brings a host of advantages for patients meaning that realignment osteotomy surgeries on the pelvis or endoprosthesis procedures can frequently be avoided. Due to the great complexity of the joint, arthroscopic surgery of the hip is very time-consuming, and as such may lead to significant post-operative swelling unlike arthroscopic surgery on other joints. Through consistent treatment with HILOTHERM, this swelling can be eliminated rapidly, making faster rehabilitation possible for patients."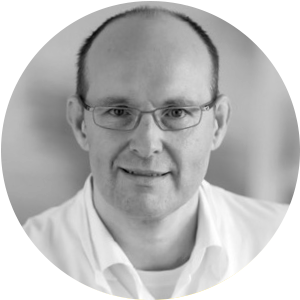 Dr. med. Peter Keysser
Head consultant at the Rehabilitation Clinic for Orthopaedics and Rheumatology, Rheumazentrum Oberammergau 
"Hilotherapy has been applied in our centre for over a year now, in surgical patients – in particular those with an endoprosthesis or in trauma cases – but also for rheumatism patients, both in post-operative after-care as well as in conservative therapy. As part of an observational study on applications of the treatment, we initially surveyed patients over 200 applications using standardised questionnaires, with points covering the efficacy and tolerability of the treatment. On analysis of the preliminary data, it was possible to determine that there was a significant reduction in pain intensity in almost all cases. The therapy has been very positively received both by patients that have very recently been operated on, as well as in non-surgical patients with swelling due to a systemic inflammatory disease. There were no cases of any problems during application or any complications, such that we are in the position to strongly recommend applying the method for our rheumatism patients as well as patients suffering from orthopaedic and trauma-related issues." 
Dr. med. Klaus Steinhauser
Orthopaedic Clinic for Out-patient Knee Surgeries [Orthopädische Praxisklinik für ambulante Kniegelenk-Operationen], Karlsruhe 
"By adding Hilotherapy® to the treatment of our surgical patients, we can achieve the very best results. The patients have reported the treatment as being a pleasant experience. Post-operative swelling, bleeding and haematoma are greatly reduced by using the treatment. Hilotherapy® is an integral part of our clinical practice and has become indispensable for ensuring our patients receive the very best standards of care." 
PD Dr. Michael R. Sarkar
Head Consultant at the Hospital for Trauma and Reconstructive Surgery, Karl-Olga-Krankenhaus Stuttgart 
"In our hospital, Hilotherapy has particularly proven beneficial in cases of knee and shoulder surgery. Patients consider the "gentle cooling" and the ability to regulate the temperature themselves as much more pleasant than treatments with ice packs, which are initially too cold and then warm up quickly. Our impression is that patients experience less pain and as a result recover the normal function of their joint faster." 
Dr. med. Rolf F. Oetiker
Specialist (Federal Health Ministry) of Orthopaedic Surgery and Traumatology of the Musculoskeletal System, Cham (Switzerland)
"The application of Hilotherapy for after-care treatment of orthopaedic surgery is a great complementary treatment for use as part of the healing process. When compared with conventional cryotherapy, its effects are more efficient and physiological, and notably lead to a reduced post-operative need for analgesics." 
Dr. Hans-Peter Conrad
Head consultant of General, Visceral and Trauma Surgery, Sana, Templin Hospital
"We have been using the device for a year now. The main areas of application are for swelling, as well as for pre-operative and post-operative use on the lower extremities, on the shoulder, and following OMS surgeries. Patients are very impressed by the treatment's analgesic effects. Once the device has been used for a first time by specialist staff, the patient is able to operate it independently for subsequent applications. It holds a firm place as part of our treatment protocols."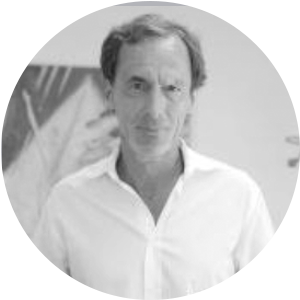 Dr. Martin Wazinski
Sports medicine, St. Josefshospital Uerdingen, Krefeld 
"The following factors make the system interesting for me: Uniform, protective cooling with a reduction in swelling and pain, particularly following bone and soft-tissue surgeries in the region of the head. Less need for pain killers with a coupled reduction in analgesia-associated side effects. A high rate of acceptance of the treatment by patients and in care." 
Dr. Hanns Christian Harzmann
Praxis Herzogpark, Munich, Orthopaedics and Trauma Surgery,
Sports Medicine, Chirotherapy, Osteopathy and Prevention 
Team doctor of the U21 national football team 
"The following factors make the system interesting for me: Uniform, protective cooling with a reduction in swelling and pain, particularly following bone and soft-tissue surgeries in the region of the head. Less need for pain killers with a coupled reduction in analgesia-associated side effects. A high rate of acceptance of the treatment by patients and in care." 
Specialist field of Plastic and Aesthetic Surgery
Prof. Dr. med. Wolfgang Gubisch
Medical Director of the Clinic of Plastic Facial Surgery,
Marienhospital Stuttgart 
"Our clinic is highly specialised in the procedures of plastic surgery in the facial region. We have been using Hilotherapy for the past year. Due to the vast array of cuffs offered, we are able to provide all our patients with an individual and effective post-operative cooling treatment despite the immense range of different procedures carried out. This not only leads to reduced swelling, but also to a faster recovery as a consequence of this, with this positive effect also being reflected in the significantly reduced need for pain medication. The latest offer, whereby patients can borrow the device, taking it home with them following their in-patient treatment, has been welcomed by our patients who have been delighted to continue their treatment at home. In our view, Hilotherapy has proven its value in every respect and has now become an integral part of our post-operative treatment protocol."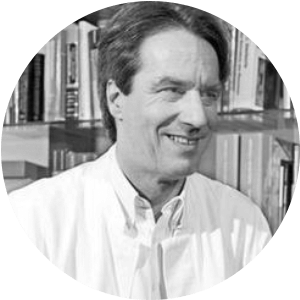 Dr. Sven von Saldern
Specialist in Plastic and Aesthetic surgery, 
Klinik am Forsterpark/ Praxis Dres. Dörzapf und Partner, Augsburg 
"Immediate post-operative cooling is an integral part of our treatment concept and is essential for effective pain management and to minimise swelling. With Hilotherapy, this approach can be applied hygienically, effortlessly, without any noise, and in a comfortable manner right in PACU (the recovery room). The moderated cooling is particularly comfortable, ensuring no damage can occur due to excessive cold."
Dirk Cichon
Specialist field: Plastic and Aesthetic Medicine, Witten 
"As a specialist of plastic and aesthetic surgery, I particularly use Hilotherapy in cases of facial and breast surgery. Swelling in the facial area appears to completely resolve after just 24 hours in cases of recently-operated patients (compared with appearance after 7 days). There is virtually no pain and wound healing is not impaired, in contrast with conventional cooling or use of ice. For breast surgeries, there is practically no initial swelling at all, particularly in the case of enlargement procedures. Patients need significantly less pain medication following their surgery and their recovery is much faster. I can no longer imagine performing aesthetic surgeries without using a cooling treatment as part of after-care." 
Bryan Mayou
Cadogan Clinic, Chelsea, UK 
"I first came across the Hilotherapy system from previous visits to Germany and was excited when it was finally introduced in the United Kingdom. In our clinic, discretion is paramount, and thanks to Hilotherapy our surgical patients can get back to their everyday lives much faster: Bruising and swelling are minimised in record time."
Dr. med. Frank Neidel
Specialist in hair transplantation,
Düsseldorf 
"We perform hair transplants on a daily basis. For these procedures, the hairline is very often permanently reconstructed, with affected areas including the front hairline and the crown of the head. Despite microsurgical techniques, swelling occurs that can spread across the forehead and even down to around the eyes. This does not cause any pain and does not affect any subsequent hair growth, but does of course affect the patient's appearance for 3-5 days. For the past 2 years, we have been routinely applying the Hilotherapy system to cool the forehead and neck areas immediately following hair transplantation. We have seen the severity of inflammation greatly reduced with patient immediately feeling well when they are treated." 
Dr. Marian S. Mackowski
Medical Director of the Hamburg Klinik der Mang Medical One 
"We have been using the Hilotherapy system very successfully for several months in post-operative after-care of patients undergoing facial procedures. My patients are absolutely delighted when they find that using this unique cooling device they can get back to their normal routine significantly faster. This opinion is particularly shared by patients who have experiences of recovering without Hilotherapy in the past. Personally, I consider it to be the best system in the field that I have come across to-date." 
Dr. Hartmut Meyer
Plastic Surgery, Praxisklinik Brahmsallee, Hamburg
"We have been using several Hilotherapy devices since its launch onto the market. We apply the cooling treatment to all patients post-operatively, without exception. Both swelling and pain are significantly reduced. The devices have come to form an integral part of everyday life." 
Prof. Dr. Ernst Magnus Noah
Plastic Surgery Clinic, Rotes Kreuz Krankenhaus, Kassel 
"We use Hilotherapy at our clinic following almost all aesthetic surgeries of the face and breasts. Patients are extremely satisfied with the effects of constant, moderated cooling and can even operate the device on their own." 
Dr. Jan Restel
Clinic of Plastic and Aesthetic Surgery [Praxisklinik für Plastische-Ästhetische Chirurgie], Düsseldorf
"We have been working for several months with the Hilotherapy system and are excited about the visibly reduced bruising and swelling of the face, especially when applied for our patients undergoing eyelid and nose surgery. The treatments mean patients can get back on their feet much faster!" 
Specialist field sports medicine
Tim Höper und Sebastian Süß
Physiotherapists at Holstein Kiel 3. Liga 
"Hilotherapy has been used for a few months now at our centre and we are excited by the results. We are able to treat players quickly and effectively following an injury and also integrate the device into their treatment. Because it is quick and easy-to-use, Hilotherapy is useful not only in the event of injury, but also to support players' recovery after exhausting sessions and fixture days!"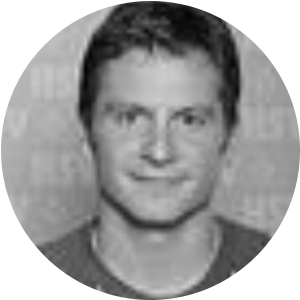 Stefan Kliche
Physiotherapist of the Hamburg Sports Club (Hamburger Sportverein, HSV) 
"We predominantly apply HILOTHERAPY for acute processes, such as bruises, muscle fibre tears, ligament injuries and conditions resulting from surgery. We are delighted with the treatment results, and the players are similarly very pleased with this therapy approach and consider it to be very comfortable. The temperature range that we select in cases of the issues mentioned above is 10°C!" 
David Selbach
Physiotherapist for the German National Snowboard Team, German Olympic Team Turin 2006 
"There's quite simply nothing easier! Once the cuff is correctly positioned, it can be worn either in the clinic, at a hotel, or in the case of athletes, at any time of day when at home. Using the continuously adjustable temperature settings, I can achieve the carefully measured amount of cooling desired, without the need for the harsher option of putting the body part in question on ice. The lymphatic system and wound healing mechanisms stay active. Combined with slight compression, this system is an ideal long-term application that has seen great success. With its practical click-in system, patients can connect and disconnect from the device in seconds!" 
Dr. Hanns Christian Harzmann
Team doctors for the U21 National Team of the German Football Association (DFB) 
"We have been working with HILOTHERAPY for some time now. We use the system predominantly pre- and post-operatively for cases of ligament damage, bruising, knee injuries etc. Using HILOTHERAPY, we have seen a clear reduction in pain as well as a significant reduction in swelling and bruising. The amount of time our players are kept off the pitch due to injury can be significantly shortened by using Hilotherapy." 
Dr. Pieter Beks
Team doctor and Simon Stadler, physiotherapist of the TSG 1899 Hoffenheim 
"We have been working with the HILOTHERAPY system for several months and are very excited about the success it has seen in helping our players recover. Whether this has been after surgical interventions or other injuries, due to the constant, gentle cooling – in the range of 15°C to 18°C – we see a drastic reduction of swelling, bruising and pain. We are convinced that our players recover much more quickly by using HILOTHERAPY." 
Udo Buchholzer
Senior physiotherapist, VfB Reha-Welt, Stuttgart 
"At VfB Reha-Welt, we use HILOTHERAPY on a daily basis. It might be for amateur athletes or professionals: all patients are treated with it and are equally enthusiastic about the beneficial effects and the impressive impact it has in fighting off inflammation. HILOTHERAPY complements our treatment approach perfectly." 
Carola Wittner
Ward management at the Marienhospital Stuttgart, 
Clinic of Facial Plastic Surgery 
"The Hilotherapy devices provide highly valuable support to us as nurses in our day-to-day lives on the wards. Particularly in surgeries involving the face, severe inflammation can occur very quickly. Cooling of the area immediately following surgery in the recovery room (PACU) can, therefore, be of immense benefit. We save in terms of both time and stress by doing away with ice pads and pillows. Patients are more satisfied and appreciate the ability to adapt cooling to their individual needs. Positioning the masks is easy for all patients, young and elderly. It is, however, important that patients who have been admitted to hospital are provided with sufficient information by staff and from instruction manuals."